Executive & Corporate Security
We are proud to serve CEOS and other corporate officers with protection services by conducting ourselves with professionalism, integrity and discretion.
Many of our executive escort employees have been with us for decades, and this retention allows for highly competent and experienced protection.
From speaking engagements to high level international meetings, we advance all elements of the executive's personal daily schedule from logistical movement between airport, hotel, appearances and communications of the VIP, as well as that of their family and guests. We focus on threat assessment and have detailed plans for emergency evacuation and other unique situations.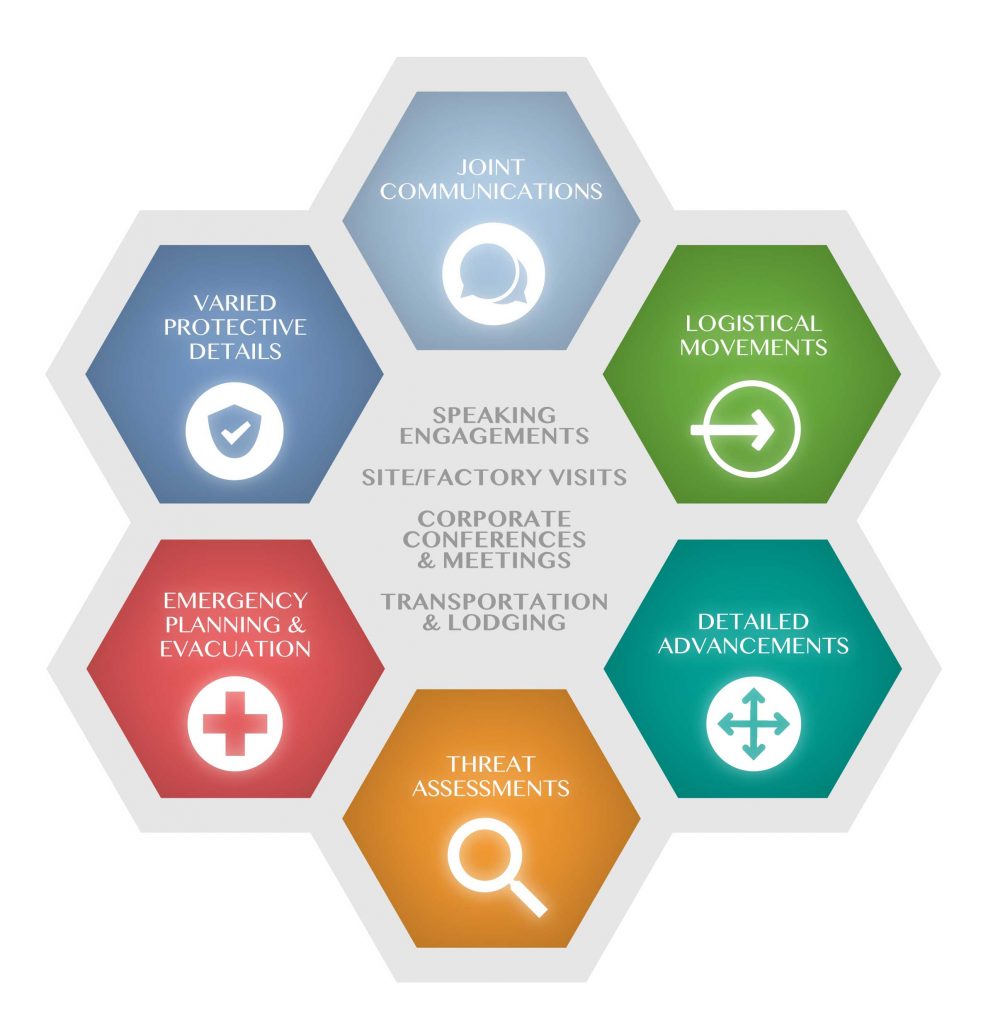 Our team is diverse and professional at all times in manner and appearance. Contact us today to discuss how we can protect your company's largest asset- your leaders.